At the service of our costumers

since 1941
This enterprise began in Vigo in 1941 with the name of ARPO S.A. At that time our bussiness was entirely based in the reusing of fish byproducts. In January 1989 the company moved to its present location in Mos, where we diversified our activity and changed our name to Industrias Afines S.L.

In 2018 we have merged both previous names into Industrias Arpo to illustrate how we continue to offer our best performance without leaving behind our experience of more than 80 years (although our legal business name still is Industrias Afines S.L.).


Philosophy
Industrias Arpo's philosophy is to maintain a close relationship with all its customers and suppliers, which leads them to establish long-lasting commercial and personal relationships, with a good flow of commercial information, prices and supplies.
Facilities
The facilities of Industrias Arpo are located in a 13.000 m2 estate in Mos (Pontevedra). The property has a 400 m2 modern office building, as well as a 2000 m2 industrial plant where the refinery and the 2000 tons capacity tanks are located.
Compound of
13.000m2
In these tanks we receive and storage crude fish oil, thus commencing a process of quality control and cleaning. Thereafter, the various fish oils are separated depending on the sector they are destined to, and later they are taken to the refinery.
Quality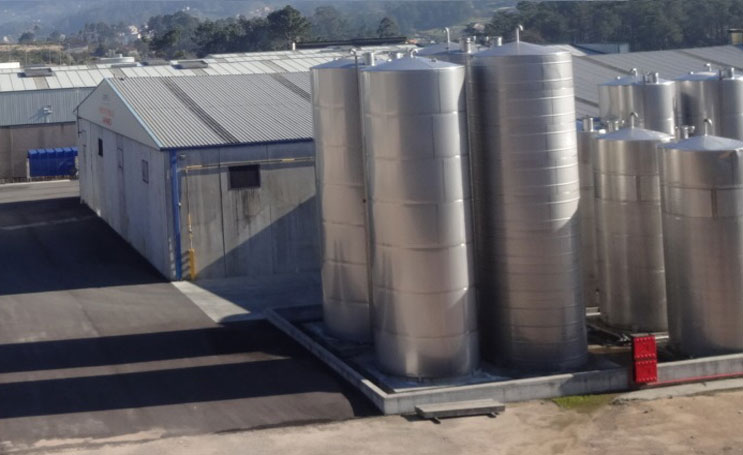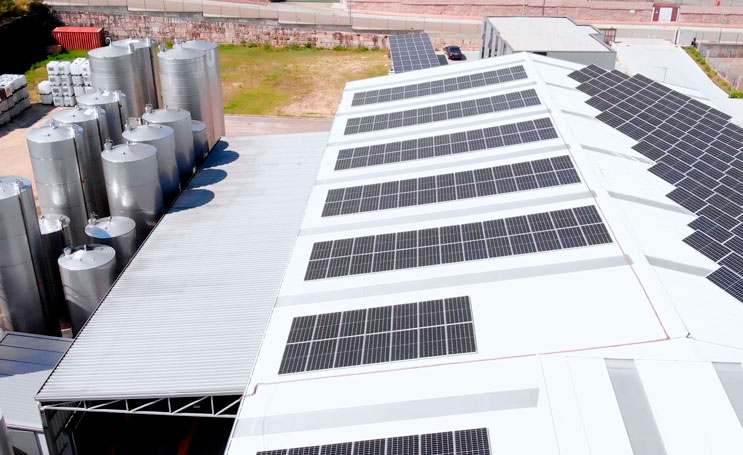 Extensive suppliers network
Industrias Arpo works with an extensive network of national and international suppliers who share our values such as compromise and high standards of performance.

Our suppliers' main activity is the production of fishmeal. The manufacturing of this product is linked to the fishing industry that, in its own industrial processes, generates fish oil as a byproduct that, in turn, becomes our raw material.


If this quality policy satisfies your expectations and you wish to become our provider.
Please send us an offer filling in this form
The work done by our company has become crucial in today's economy, in which recycling and efficient management of our natural resources is becoming more relevant.

The guarantee of the quality of our work and products begins with the selection of our suppliers, who collaborate with us in an exhaustive control of raw materials and in the improvement of the production processes, so that the final product is satisfactory.
Quality certifications
In order to comply efficiently with these tasks, our company has been applying the guidelines and the criteria of the ISO 9001 standards since 1999.

In our constant endeavor to meet the environmental standards, we have been certified with ISO:14001 and EMAS. In 2017 our quality department has achieved the certificate GMP plus of good practice in the food industry.

Having completed this job, our activities are now developed in accordance to the HACCP system, which contributes to the production process being controlled at all stages.

Depending on the product quality (and some other parameters) required by our customers, we find and obtain the fish oil that, once processed (or simply crude), better fits their demands.
In an increasingly demanding and competitive market, our company complies with two fundamental principles:
To meet the prices, deadlines and product quality previously agreed, while offering the best value for money in our products and
To meet the legal and regulatory requirements that concern our activities, especially those about the quality control of raw materials and our role as by-product managers.
In order to ensure the final quality of the oil, all of our products undergo regular controls based on different chemical and bacteriological analyses. In this regard, we have a laboratory in our facilities for basic tests and, in addition, we hire an external quality control laboratory.
Commitment, quality and guarantee